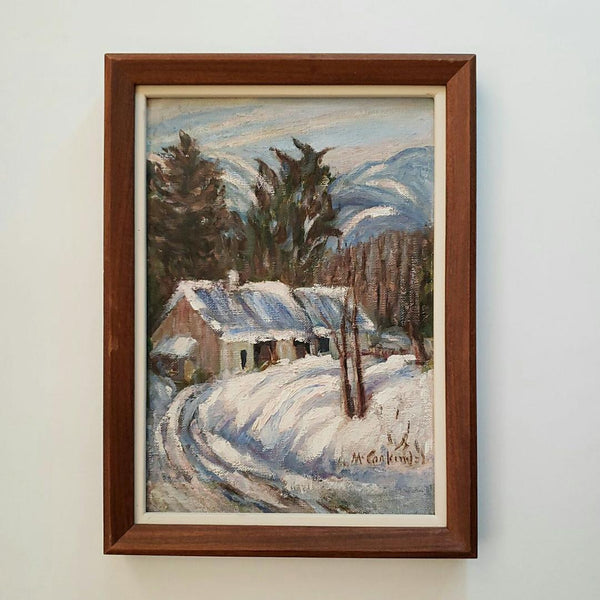 James McCorkindale Quebec Impressionist Winter Landscape Oil Painting
A wonderful Quebec countryside winter landscape with a cabin by James McCorkingdale. 
Oil on board. Measures 12.5" h x 9.5" w. 
"James McCorkindale (1886-1956) was born in Glasgow, Scotland in 1886 and studied art in Glasgow School of Art, where he won the annual Sir Francis Powell Award in 1910-1911 before immigrating to Montréal in 1912. Working in both oil and watercolour, he is best known for his landscapes and harbour scenes with boats and docks. James traveled and painted in Rockport and Gloucester, Massachusetts and mingled within the artist's colony there and also in Nova Scotia and in Baie St. Paul, Québec. McCorkindale exhibited his work at the Art Association of Montréal and the Royal Canadian Academy for a number of years. Today his works are held in many Canadian and American private art collections."