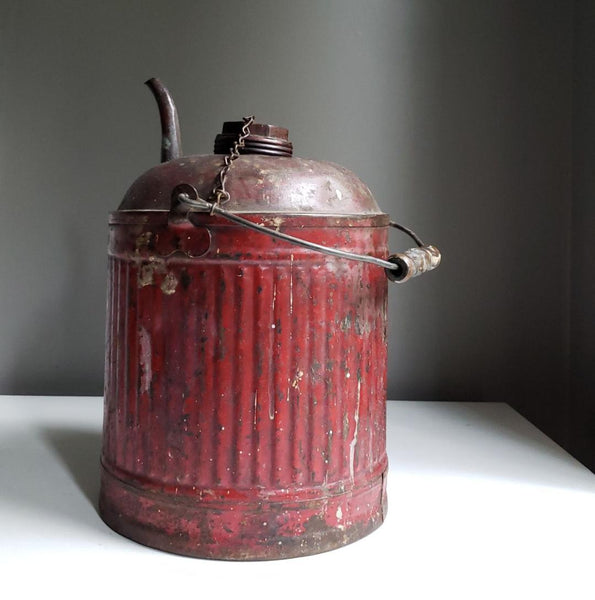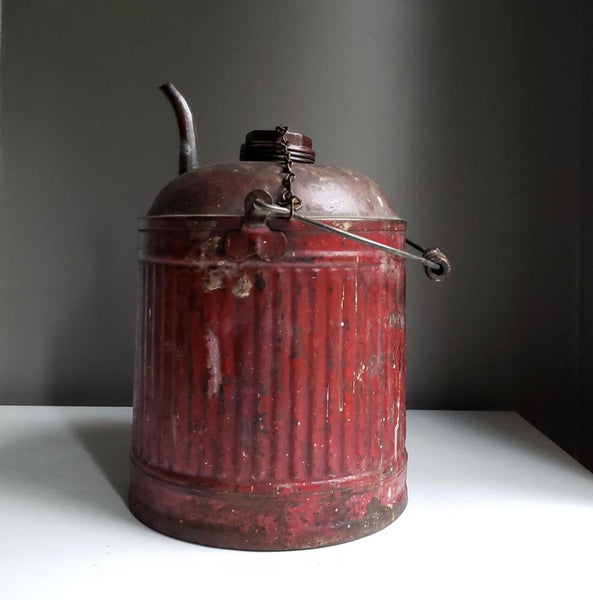 Antique Industrial Design Utilitarian Red Metal Gas Can
Old gas can? Art? -
There are antique gas cans and there are antique gas cans. This piece is from the latter group, an object that finds itself balancing the fine line between a well designed old utilitarian form & something that might plausibly be considered art.
-
What makes this one stand out? From its vertical ribbed sides, to it's faded dinged top, the form is exemplary. The dark wood grip on the metal handle retains remnants of pale grey and soft white paint. A chain linking the sealed cap to the handle functions as a security measure against loss & adds a bit of jewelled bling.The proportions are imminently pleasing, the long base a contrast to its more stout, lightly domed top. And of course, the colour is superb, a muted deep rich old world red. Worn and aged in all the right places, this gas can invites our minds eye back to a simpler time.
-
I see a beautiful old utilitarian form. I also see art. Beauty after all is in the eye of the beholder, so too is art.
Measures 14" H x 9" w